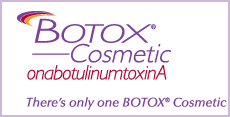 When it comes to the treatment of fine lines and wrinkles, Botox injections have been a consistently popular treatment performed in the United States. For men and women in Los Angeles and Orange County Botox can even delay the need for cosmetic surgery by preventing the formation of new wrinkles in treated areas.
Is Botox Safe?
Botox has been proven effective and safe in clinical studies and its usage. Botox works by temporarily paralyzing tiny muscles responsible for wrinkles in the forehead and around the eyes that come with age. These muscles are targeted by Dr. K Plastic Surgeon, while larger muscles that control facial expression are not affected.
How Does Botox Help With Chronic Headaches and Other Ailments?
In October 2010, the U.S. Food and Drug Administration approved the use of Botox (Botulinum toxin) as an acceptable treatment for chronic migraines. A recent study followed 69 migrained sufferers for five years, and showed improved migraine symptoms in a staggering 88 percent of participants. An impressive 29 percent completely eradicated their migraines, while 59 percent reported a substantial decrease in their migraines. Botox has also been successfully used to treat muscle stiffness in people with upper limb spasticity, as well as neck pain in patients suffering from cervical dystonia.
Less painful conditions, such as excessive underarm sweating and eye spasms have responded well to Botox treatments and doctors continue to research the beneficial effects of Botox.