It sounds the same but what is the difference between Tummy Tuck and Extended Tummy Tuck?
This procedure creates the same results which tightens the abdominal region and removes excess skin and fat. The only difference between these two procedures are the incisions made. A standard Tummy Tuck involves an incision along the bikini line that extends hip to hip and around the belly button. Extended Tummy Tuck is like the standard Tummy Tuck but the incision extends from the hips to the back. The Extended Tummy Tuck also helps tighten the waistline.
How do you know if you need a Standard Tummy Tuck vs Extended Tummy Tuck?
Usually patients who undergo a Standard Tummy Tuck are patients who have had children or lost a lot of weight suddenly. Patients who undergo Extended Tummy Tuck are patients who have a lot of saggy skin hanging down their abdominal region and also the waistline (love handles).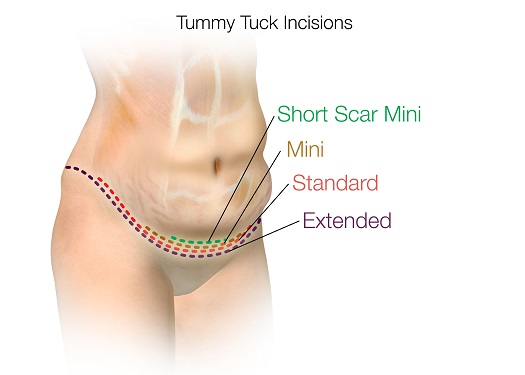 Do you think you're a good candidate for a Standard Tummy Tuck or Extended Tummy Tuck?
Call us today to schedule a free consultation!
(714) 444-4495
www.DrKalantarian.com