OC Dr. Kalantarian Plastic Surgery performed Otoplasty (reshaping of the ear or fixing a protruding ear) on this 26-year-old woman who wished to improve the appearance of her ears. She disliked how far her ears were sticking out and requested to have her ears pinned back. Dr. Kalantarian performed an Otoplasty by reshaping the cartilage with suture techniques which creates the antihelical fold (a fold near the ear rim that is responsible for keeping the upper third and some of the middle ear pushed back) which is often missing in a protruding ear. In addition, the middle part (upper and middle third junction) of the ear is pulled back by suturing the ear cartilage to the bone of the scalp. A small portion of the cartilage is also removed to set the ear back. The ear lobe is fixed or pulled by by excision of the skin and suturing technique. All incisions are well healed in the post auricular crease (the crease behind the ear, junction of ear and scalp). The result can be noted by looking at the before and after photos. The patient is very happy and has more self confidence in her appearance.
Individual results may vary.
Click here to contact Dr K Plastic Surgery OC (Dr B Kalantarian) and set up a consultation.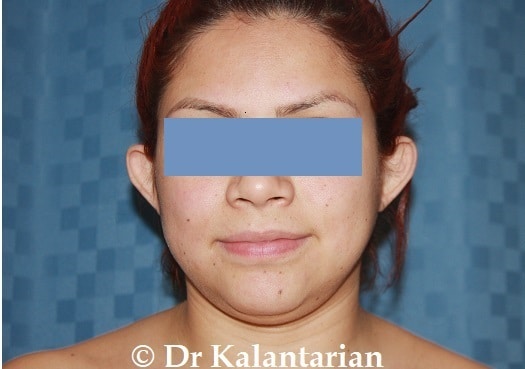 Before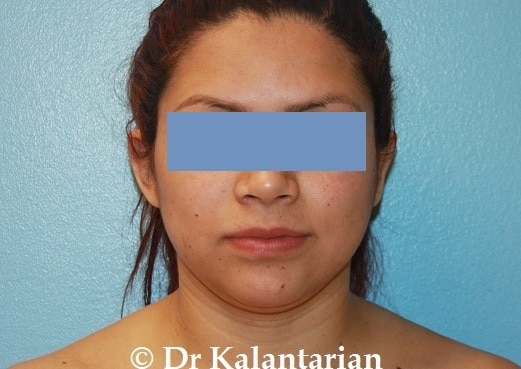 After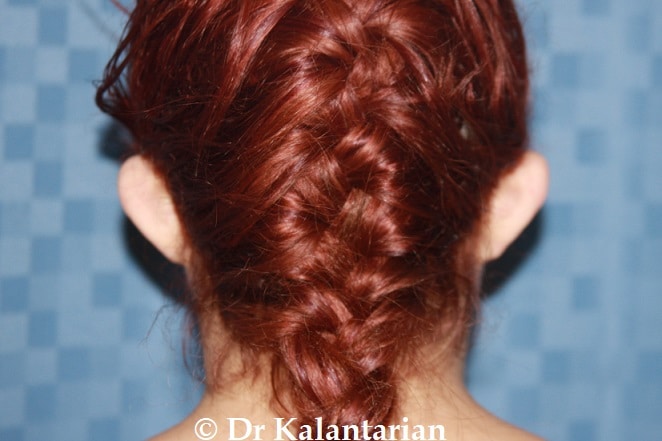 Before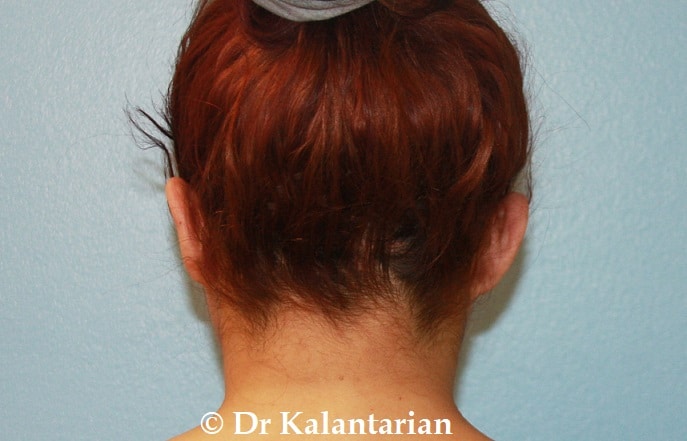 After