There are many individuals that never give their ears a second thought in regards to their appearance.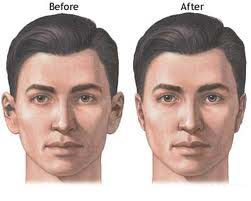 Because ears are not central to the face, they are easily considered purely functional; however, for those whose ears are prominent or misshapen, they can be a source of unwanted attention and embarrassment, especially for children.
What is Otoplasty?
Dr. K Plastic Surgery performs Otoplasty, or Ear Reshaping procedures for Los Angeles and Orange County patients who may feel self-conscious about the shape and size of their ears. An Otoplasy procedure may be performed on children or adults to bring the ears closer to the head so that they are reduced in size and no longer stick out. This "ear pinning" is the most common type of ear surgery performed for patients who are often subject to unwanted attention and even embarrassment.